Another Outstanding Event! See You in 2020
About the Conference
The PRESENT Podiatric Residency Education Summit East 2019 took place at the Teaneck Marriott at Glenpointe August 9-11, 2019. The next PRESENT Podiatric Residency Education Summit East will take place August 14-16, 2020, and we hope you can join us!

Click the video on the right to hear from the Chairman about this year's Summit.
Over 100 Residents Compete in 16th Academic Rumble Game Show at Residency Education Summit East 2019
The well attended 16th Residency Rumble was won this year by a very impressive combined team from Montifiore Medical Center in the Bronx, NY, and Good Samaritan Hospital Medical Center in West Islip, NY. Vincent Gramuglia, DPM, Residency Director, Pooja Shah, DPM, Alisha Poonja, DPM competed for Montifiore, and Amanda Khoury, DPM, Maria Cifone, DPM, Michael Mazer, DPM, and Kevin Douglas, DPM competed for Good Samaritan.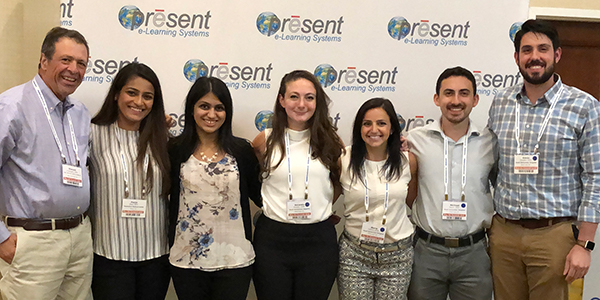 NYCPM Faculty Deliver Hands on Strapping and Padding Workshop
The always articulate and erudite Jeffrey Cusack, DPM and Anthony Iorio, DPM, MPH, C Ped from the New York College of Podiatric Medicine returned 40 Residents to the roots of podiatry by administering a comprehensive padding and strapping workshop, with supplies generously provided by Christopher Case from Pedifix.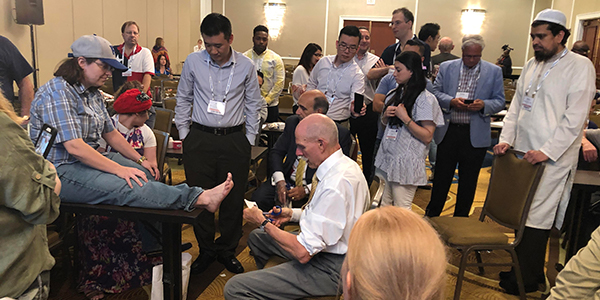 2019 PRESENT Podiatric Residency Education Summit East Photo Album
See the Conference Photos on Our Facebook Page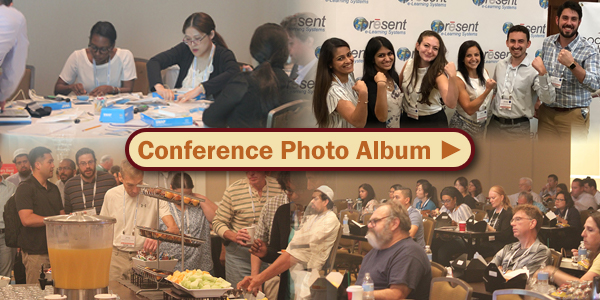 Join Us Next Year When PRESENT Podiatric Residency Education Summit East Returns to the

Teaneck Marriott at Glenpointe

in Teaneck NJ - August 14-16, 2020 Register Here